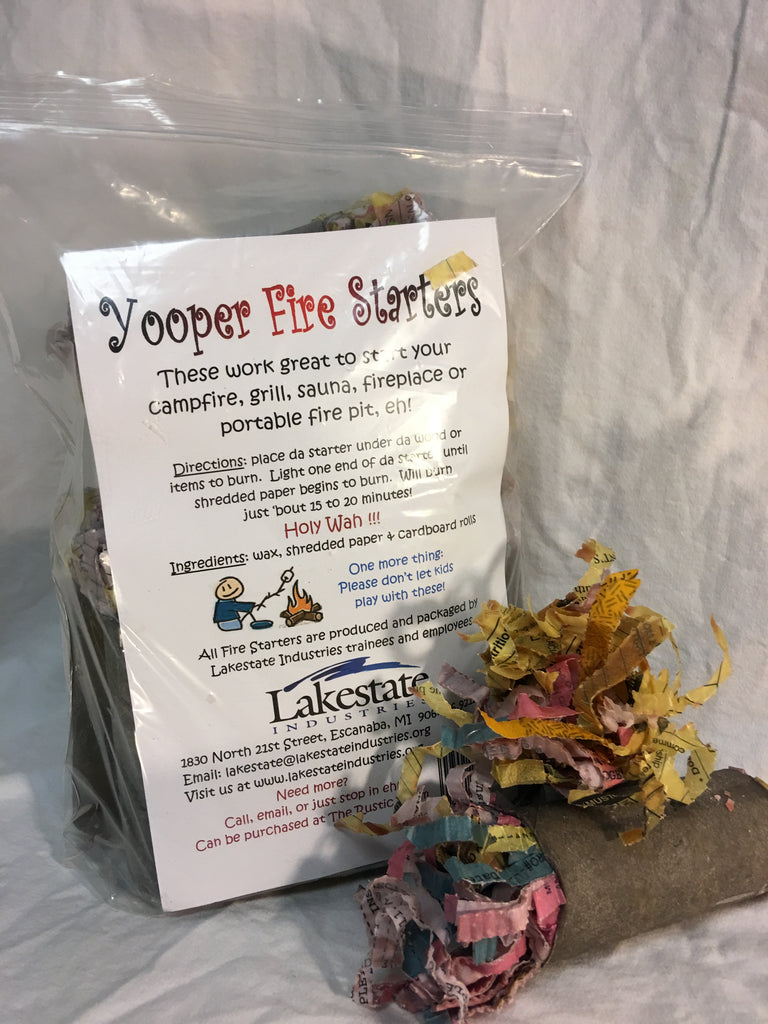 Lakestate Industries
10 Pack Yooper Fire Starters
Made of 100% recycled materials, these are Lakestate's most popular product! Pack of 10 Fire Starters.
They work great to start your campfire, grill, sauna, fireplace or portable firepit, eh! Fire Starters are a "must have" for the outdoor enthusiast. Just place da fire starter under da wood or items to burn, light one end of da fire starter until shredded paper begins to burn. Will burn just "bout 15 to 20 minutes. Holy Wah!! Also available are Yooper Junior Fire Starters.
All Yooper Fire Starters are produced and packaged by Lakestate Industries' trainees and employees.
One more thing please don't let children play with these. Fire Starters are NOT a toy.
Manufacturer: Lakestate Industries, Inc.
---
Share this Product
---
More from this collection